Welcome to Cambridge Cat Clinic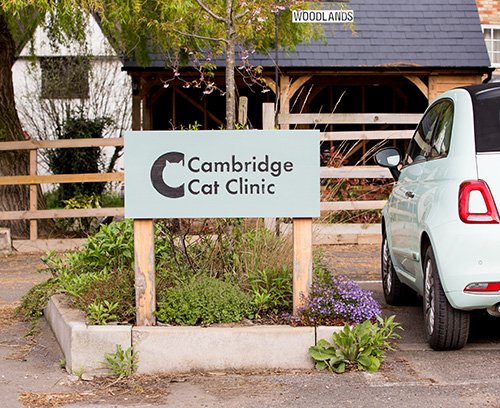 We are proud to have been recognised as a Gold Standard Cat Friendly Clinic by the International Society of Feline Medicine. We are a veterinary practice caring exclusively for cats, located in Fulbourn, only 15 minutes from Cambridge city centre. Cambridge Cat Clinic provides all of your cat's routine care, as well as more complex or non-routine procedures. We also accept patient referrals from other veterinary practices.
Cambridge Cat Clinic is one of a few cat-only veterinary practices in the UK, and the only clinic of its kind in East Anglia. We are experts in feline health and welfare and have designed our practice to make it the ultimate cat care facility.
For more information, please contact us to speak to a member of our cat clinic team.