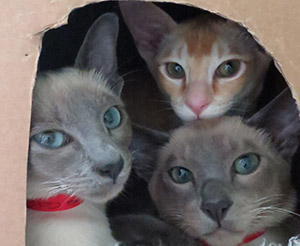 Cats are fascinating but sometimes mysterious creatures.
We can help with many behaviour problems, including house soiling, scratching furniture and aggression between cats or humans.
We can often discuss simple problems at the clinic or over the phone, but home visits are sometimes more appropriate and allow a full appreciation of your unique cat in his or her environment.
For more information, please contact us to speak to a member of our cat clinic team.