Emergencies out of normal clinic hours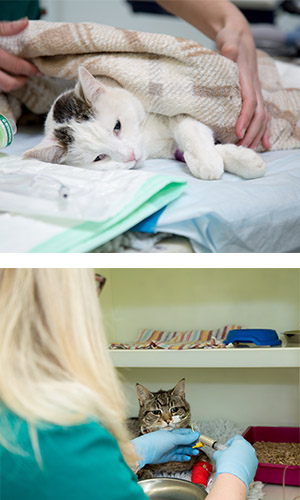 Despite long opening hours it is inevitable that from time to time your cat will require emergency medical treatment when the clinic is closed.
We cover our own out of hours which allows continuity of care and ensures that you can expect the same high level of treatment at night time or a weekend, as you would during normal clinic hours.
Advice calls are handled free of charge. Most emergencies are best dealt with at the clinic, where we have all of the drugs and equipment available to best treat your cat. Home visits are offered, but may take a little time to organise, depending on other emergencies.
In the event of an emergency, please contact us, and you will be given the emergency details of the vet on duty.
For more information, please contact us to speak to a member of our cat clinic team.