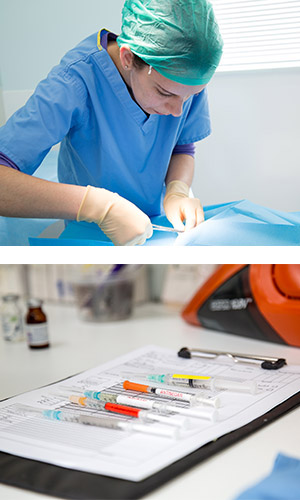 Cambridge Cat Clinic has a modern, fully equipped sterile operating theatre with state of the art anaesthetic monitoring equipment, which allows us to provide exemplary care. We understand that you will be worried, when your cat is undergoing surgery, but please rest assured that your cat is in excellent hands.
We perform routine or elective procedures every weekday. Your cat will be admitted by the vet or nurse in the morning, when we can fully explain the procedure involved and any aftercare that may be needed. We may recommend pre-anaesthetic screening in the form of a urine and/or blood test.
We will maintain communication with you throughout the day, and hope to have cats back home as soon as possible.
For more information, please contact us to speak to a member of our cat clinic team.