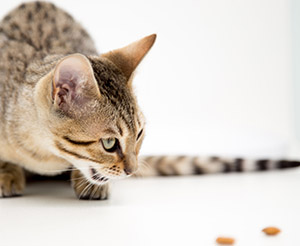 Worms, fleas and ticks are parasites that all cats will encounter unless we treat them regularly and year round. The risk to your cat will depend on his or her lifestyle as well as the other pets you may have at home. At best, they are a nuisance, at worst they can cause severe allergic disease, weight loss, diarrhoea and transmit diseases. Moreover, they can cause problems for humans, especially children.
Cambridge Cat Clinic has carefully chosen products that we believe are easy to use in cats, have minimal side effects and are highly effective. Our team will advise you on the most appropriate means to control parasites and how often it will be necessary to apply products to your particular cat.
For more information, please contact us to speak to a member of our cat clinic team.